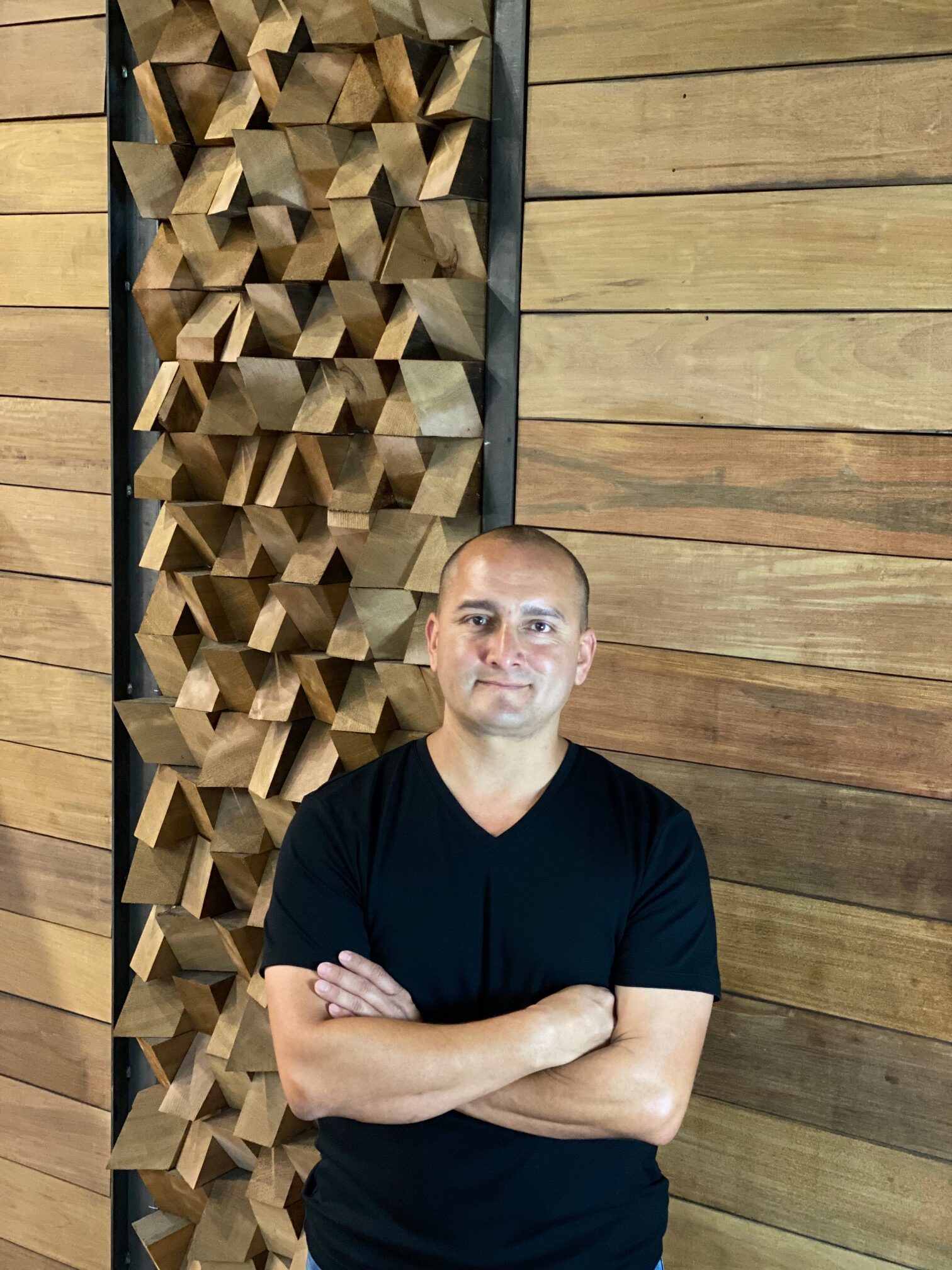 "As a former chef, I realized the reasons I liked being a chef; creativity and service to others. After leaving the service industry, I discovered a true passion for creating unique ornamental designs. That passion led to the birth of Azul Gates and Fence in 2007, which is now AGF Custom Metal Concepts. Since the beginning, I've tried to instill my belief in exceptional customer service to my employees. We take pride in every project and make sure all of our customers are satisfied.
From our initial consultation, through project completion, I am with you every step of the way to ensure we meet all of your needs. We create all of our custom projects in our warehouse in Dallas. This allows me to personally oversee each project. That's why our work is guaranteed."

-Matt Martinez
AGF Custom Metal Concepts, Founder and CEO
About Us
We are a local metal and wood fabricator specializing in unique, custom metal works for luxury homes in North Texas. We custom build each of our projects providing the best craftsmanship and attention to detail. We are problem solvers and collaborators. We work with you to build a custom design that's right for you.
Our Custom Designs
We are dreamers and believe there is no limit to what we can do. We like to push the envelope and come up with unique, beautiful custom work that we are proud of and our clients love.  You can get inspiration from some of our existing and unique designs, but we like to add something unique to every project. We work with you to create a custom design based on your needs, budget and style. From initial consultation, to material selection and finishing details, we approach each project as a work of art.
Quality Fabrication
For all of our projects, we use the highest quality metal, wood and other materials; the best steel, premium grade lumber and quality craftsmanship. Additionally, our attention to detail and quality control is top notch in the construction industry.  We make sure your project will be the perfect complement to your space.
Unparalleled Service
We understand that consumers have many options when it comes to choosing a metal or wood fabricator. That's why we strive to provide unmatched customer service during the design, manufacturing, and installation stages of your project as well as servicing our clients after project completion so our customers are 100% satisfied.
Our Employees
With over 13 years of custom building doors, gates, fences, decks, railings and other home and commercial projects in the North Texas area, we developed a great reputation for providing quality and great service. That's because we have some of the most talented and skilled designers, craftsmen and installation crews. They understand our mission to create high quality custom metal and wood work and take great pride in exceeding customer expectations.
Let's Work Together!
If you have a unique custom project that you want to bring to life, we'd love to hear from you! Fill out the form below to get started.